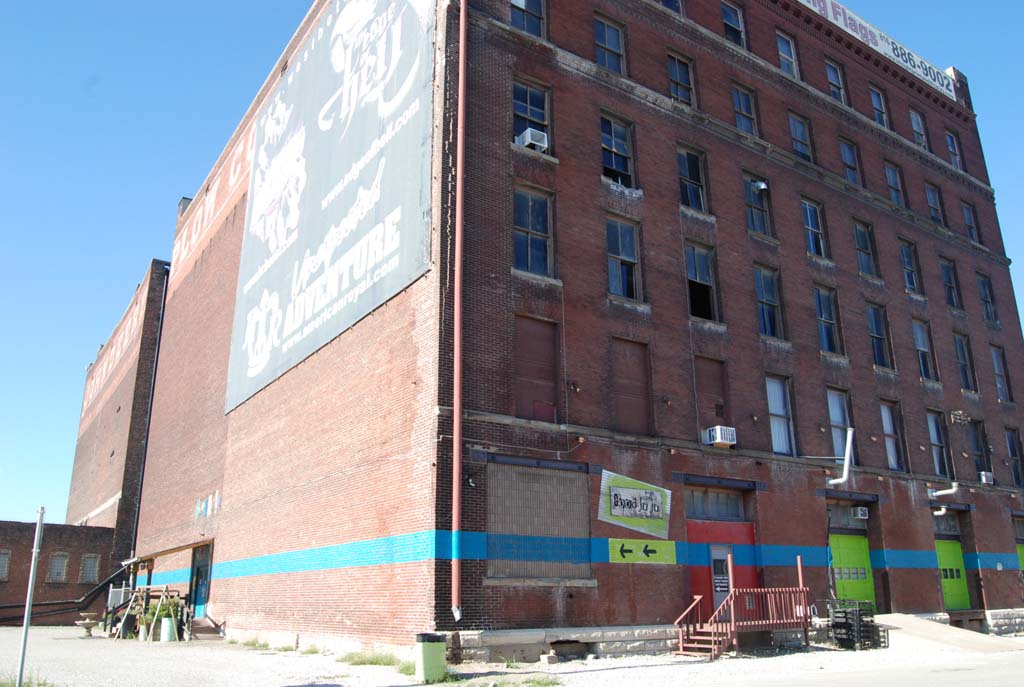 Good Ju Ju started in 2007 in Kansas City's historic West Bottom's area. Just West of downtown Kansas City and North of Kemper Arena & the American Royal building.
Located in the West Bottoms District of Kansas City, Missouri, (in the old John Deere building) Good JuJu is a place where you will find multiple floors filled with a mix of antiques and vintage. You'll find one-of-a-kind pieces, re-purposed furniture, and beautifully painted furniture, vintage clothing, vintage and repurposed jewelry, ephemera, primitives, folk art, Mid-Century Modern items along with a whimsical mix of fun, funky, retro, old and new(ish). We've got a little bit of everything from the 1880's to the 1980's!
Good Ju Ju, one of the first shops to debut in the Bottoms, was awarded the title of Best Antique Store in Kansas City and Best Antique Shopping from multiple KC media outlets in their annual "Best of KC" awards. We won these awards due to our amazing customers who voted for us! We were also listed as one of the "Best Antique Stores Coast to Coast" by Flea Market Style magazine!
As an antique and vintage event business, we're only open one weekend a month, on "First Friday" weekends. Find the first Friday on any calendar and we'll be open that day and the following. That's it. Just two days a month. Our store is buzzing with fresh inventory and tempting prices. Our lines start forming at 8:00 so come on down and find your spot.
Why are we open so little? Well, that's a novel in itself, but the short version is, we're so busy those two days that we sell more inventory than many of the other stores sell in a month. And honestly, it would be nearly impossible for our dealers to acquire the volume of inventory needed to be open more days.
Many of our dealers do this for a living full-time, as in, that's how they put food on their families table. And with many of them already working 50-60 hours (or more) per week to find, haul, fix, repair, redo, re-purpose, paint, modify it, haul it, tag it, merchandise it (plus a few dozen other magical things that have to happen), there just aren't enough hours in the day for us to get ready for another event.
Get to know each of our dealers, and see what each of these fabulous antique and vintage businesses "bring to the table".